It is practical and hygienic at home, at school, on a picnic or on the road.
We produce freezer bags -with two types, lockless and unlocked- for storing food on shelves, in the refrigerator, deep freeze and for easier transport of foods on the roads and picnics.
Our freezer bags are made from oxo-soluble materials. While it protects your food from external factors, it also protects the nature with the same sensitivity.
Normal Freezer Bag
Normal freezer bags help you to store and transport your food in a practical way. We use polythene in the production of freezer bags. It helps to protect your food from external factors such as dust, bacteria and germs.
Freezer bags prevent food aroma and odor get mixed together and keep the food fresh just like the first day.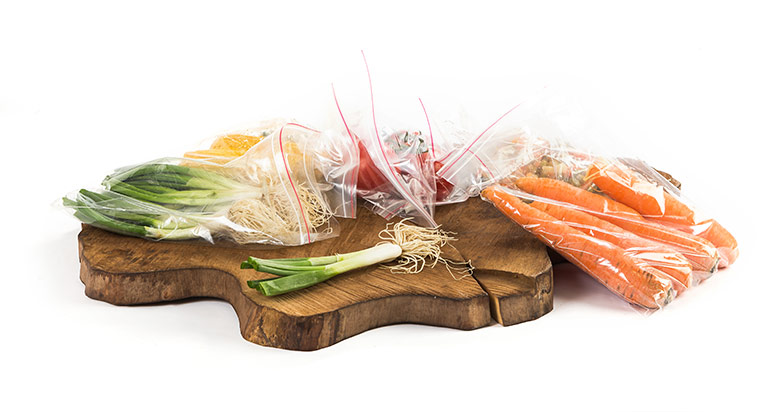 Zipper Bag
Zipper bags help to keep your vegetables, fruits and dry foods fresh in the first day's freshness. The locked freezer bag makes it easier for you to store and transport your food by blocking the air contact with the food thanks to the lock on the mouth section of the bag. The refrigerator bags prevent mixing of food aromas and odor of the foods.